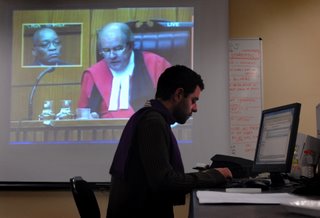 Judgment started this morning concerning the South African deputy presidents, Jacob Zuma, rape trial in the Johannesburg High Court.
The Rhodes School for Journalism and Media Studies New Media lab will be covering the event for the online edition of Grocott s Mail.
We will be producing voxpops, video clips, photographs and text throughout the day. See
Grocott s Mail
for further info.